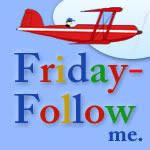 I find it funny that my high school friends, who were my best friends are not the friends I'm so close to now. I mean we still keep in contact with each other, but none of them are really good friends anymore. Then along comes Lucy. We met each other in 1995. We started working at the same lawfirm that year, I started in May and she started in August, I think.....I was 24 and she was 26. She told me was a little intimited by me at first but then she saw me busting a move dancing and knew I was one cool chic! We have been friends since that time!
Lucy and I are different yet the same. The best times of my single life was with Lucy. We tore this town up, or it probably really tore us up for about 2 1/2 years! I remember one night in particular, I was a little tipsy, being silly, I see an old flame the tears started pouring and I decided that I needed to pee and I got out of the car and stepped in the brush and stepped into a
river
small trickle of water, but I didn't move...I finished my business and came out of the brush with soaked feet! It was funny and we laughed and laughed. Another night that comes into mind was in 1996 at an office Christmas party (you know those are the worse)- I can't remember if
Brandi
was there then or not, but I remember I had on a black full length dress with a slit up the side, and just imagine how high it was when the night was FINALLY over! Anyway, we tied one on at the party then proceeded to a local pub with some of the attorneys in our office who opened a tab and it was on! A round or two or three of Jagermeister for everyone! I fell out of my chair onto the floor got up and started drinking again. This was the night of all nights.....We also rode with a runner who worked in our office...there were four of us in a two seater! HA!! It was hilarious! Then when the night was almost over, we ended up back at Lucy's house, and I fell off the porch into some bushes (I have a thing for bushes and brush) and we laughed until we couldn't laugh anymore.
Lucy is such a dear friend to me and I don't think there is anything that will ever break our bond. I will write more tomorrow and add some pictures.